Question: Have you ever been scammed? If not, have you heard of any scams?
There was a sense of urgency in the voice of the man claiming to be France's defense minister, Jean-Yves Le Drian. "We're talking about the lives of French citizens and we would like to free them. If we don't, we expect the worst," the man said in an audio recording of a telephone solicitation obtained by CNN. 
"I need to know if you can join us in this mission so we can carry it out and if the answer is 'yes' then I will alert the presidency to say we have someone who can act as a mediator for us." On the receiving end of the telephone line was Olivier de Boisset, a Frenchman who heads an IT company in Niger. De Boisset was being asked to wire over 2 million dollars to allegedly help free French hostages being held by terrorists in Mali. 
The voice said France needed de Boisset's help transferring funds because officially the country does not pay ransoms and gave assurances that France's central bank would reimburse him.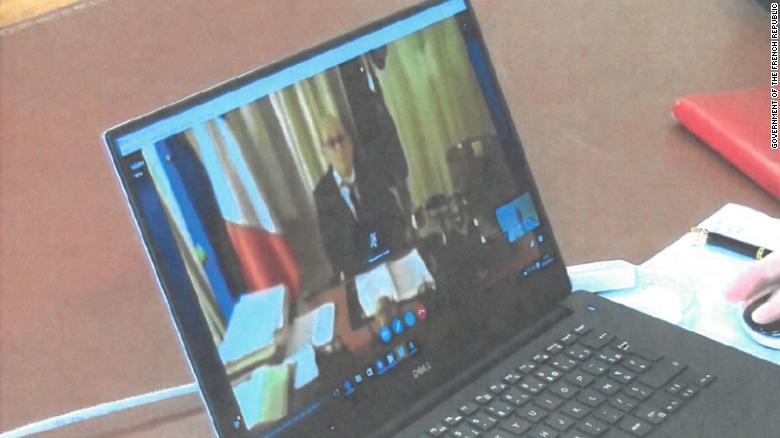 Many high-profile individuals were duped by the scammers. 
De Boisset was suspicious, but he could never have imagined the extent of the scam that was being played on him. 
Not only were there no French hostages in Mali, but he had just become the latest victim in a multi-million dollar con that would span two years and target more than 150 people including the spiritual leader Aga Khan, the President of Niger, the Prime Minister of Norway, the Archbishop of Lyon, the owner of Chateau Margaux wines, the King of Belgium, the director general of UNESCO and numerous CEOs.
Attempts to extort money from embassies and governments were made in more than 50 countries, according to French court documents. 
CNN has obtained exclusive recordings made by often-skeptical victims showing how a group of fraudsters tried to pull off what some in France are calling the scam of the century by impersonating France's then defense minister, Jean-Yves Le Drian, and conning wealthy individuals out of 80 million euros purportedly to help pay ransoms to free French hostages being held by Islamist terrorists.
Some of the money has not been recovered. Six of the alleged fraudsters are currently on trial in Paris in connection with the Le Drian hoax and a plot to impersonate Prince Albert II of Monaco while a seventh defendant is on trial only for the Albert of Monaco plot.